Source(google.com.pk)
Preetika Rao Biography
Amrita Rao's younger sister Preetika Rao was a journalist until she found acting as her calling. The lovely damsel played a village belle with aplomb in romantic drama Chikku Bukku and walked away with accolades for her performance.
Originally a Mangalorean, Preetika Rao was born and brought up in Mumbai. Having passed out as a History graduate from Sophia College. while acquiring a degree in Mass Communication and Journalism.
Preetika had her Bollywood column with South Side movie magazine in Chennai where she contributed from Mumbai.
Having started off as a model at the age of 19. Preetika was the face to endorse several prestigious ad campaigns in India, Pakistan, Bangladesh and Sri Lanka and Indonesia.
Preetika comes from a business family based in Mumbai. Her dad owns an Advertising Agency while her mom is a house-wife. She is the sibling of Bollywood actress Amrita Rao.
Preetika debuts in Tamil cinema with Mediaone Global Entertainment's much hyped venture Chikku Bukku - in a lead role paired opposite Kollywood's youth icon Aarya.
Director K. Manikandan spotted Preetika's photograph in her Column at South Side magazine and immediately casted her opposite Aarya in a role that was initially intended for Bollywood actress Vidya Balan.
Preetika Rao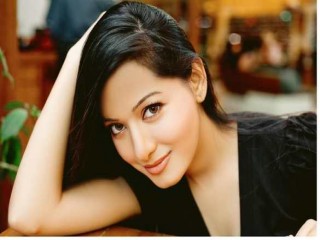 Preetika Rao
Preetika Rao
Preetika Rao
Preetika Rao
Preetika Rao
Preetika Rao
Preetika Rao
Preetika Rao
Preetika Rao
Preetika Rao
Preetika Rao
Preetika Rao
Preetika Rao