Source(google.com.pk)
Michelle Pfeiffer Biography
Michelle Pfeiffer was born on April 29, 1958 in Santa Ana, Orange County, California to Dick Pfeiffer and Donna Taverna. Michelle has one elder brother Rick Pfeiffer and two young sisters Dedee Pfeiffer and Lori Pfeiffer. Michelle attended Fountain Valley High School. Michelle completed her high school graduation in 1976.
Before entering into acting career, Michelle done a short-lived court reporter career at Golden West Community College, but later dropped out to pursue her acting interest. Michelle also worked as a salesgirl at a local clothing store during her high school time. When she was 20, participated in Miss Orange County beauty pageant and owns the title. Michelle later entered into Miss California contest. Although unable to own the title, got roles in TV commercials and cameo roles in films.
Michelle made her acting debut with a TV series "Fantasy Island". Michelle later appeared on "Delta House (1979)". Pfeiffer's debut film was "Falling In Love Again (1980)". Since then appeared with cameo roles in many films. "Grease 2" in 1982, was her first major role. The film didn't make any success. Michelle got the attention in Hollywood with her performance in Brian De Palma's gangster classic "Scarface (1983)" with Al Pacino. Although Brian De Palma was not sure to cast her until he saw her personally during casting.
With some small roles in low profile movies, Michelle next appeared in "The Witches of Eastwick (1987)" along with Cher, Susan Sarandon and Jack Nicholson. Michelle's career graph was growing gradually. While the made-for-TV movie "Natica Jackson" played a major role in her career graph. In 80's and 90's Michelle has given many good films including "Ladyhawke (1985)", "Married to the Mob (1988)", "Tequila Sunrise (1988)", "The Russia House (1990)", "Frankie and Johnny (1991)", "Batman Returns (1992)", "The Age of Innocence (1993)", "Dangerous Minds (1995)", and "One Fine Day (1996)".
It was "Dangerous Liaisons" in 1988, which earned Michelle her first Oscar nomination as Best Supporting Actress. British Academy Award also rewarded her for "Dangerous Liaisons". Michelle earned second Oscar nomination as Best Actress for film "The Fabulous Baker Boys (1989)", where she played a role of a lounge singer Susie Diamond. New York Film Critics, Golden Globe, Hollywood Foreign Press, Los Angeles Film Critics, National Society of Film Critics and Board of Review also rewarded her for this film. Michelle received third Oscar nomination as Best Actress for film "Love Field". Silver Bear at the Berlin International Film Festival also honored her in 1993 for film "Love Field".
In 1997, Pfeiffer appeared as a farm wife facing up to her father in "A Thousand Acres" alongside Jessica Lange. Pfeiffer next produced and starred in the "The Deep End of the Ocean" (1998), where she played a role of the mother of a kidnapped child. In 1999, Pfeiffer was cast in couple of films including "A Midsummer Night's Dream" as Tatiana, the queen of the fairies and in "The Story Of Us".
In 2000, Pfeiffer starred in Robert Zemeckis's thriller "What Lies Beneath" along with Harrison Ford. It was big hit of 2000. In 2001, Pfeiffer appeared in "I Am Sam" opposite Sean Penn. Pfeiffer next landed role in 2002's "White Oleander" alongside Renee Zellweger and Robin Wright Penn. Pfeiffer earned the Screen Actors Guild Award nomination as Best Supporting Actress for her role in "White Oleander".
Pfeiffer's upcoming projects include "I Could Never Be Your Woman" opposite Paul Rudd (due out in summer 2006), "Stardust" along with Robert DeNiro, Claire Danes, and Sienna Miller (due out in 2007), and "Chasing Montana" for 2008.
In 1995, Pfeiffer was rewarded by the "Hasty Pudding Woman of the Year award" by Harvard University. This award was given annually by the Hasty Pudding Theatricals society to female performers who have done lasting and impressive contribution to the world of entertainment.
Pfeiffer appeared four times on the list of People magazine's "50 Most Beautiful People" list.
Michelle Pfeiffer's Personal Life
Michelle's current husband is writer-producer David E. Kelley. Michelle and David married in 1993. Before their marriage, Michelle adopted a daughter, Claudia Rose. The couple also has a son John Henry.
Michelle had also married actor Peter Horton in 1981, They divorced in 1988.
Michelle has also dated actors Val Kilmer, John Malkovich, Michael Keaton, and Fisher Stevens.
Michelle Pfeiffer
Michelle Pfeiffer
Michelle Pfeiffer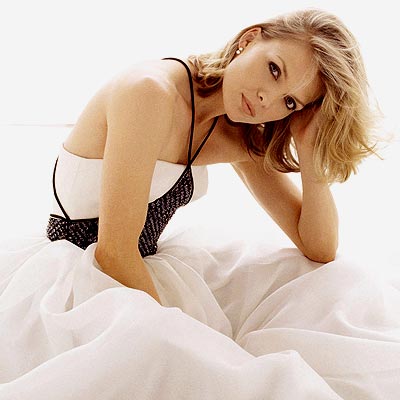 Michelle Pfeiffer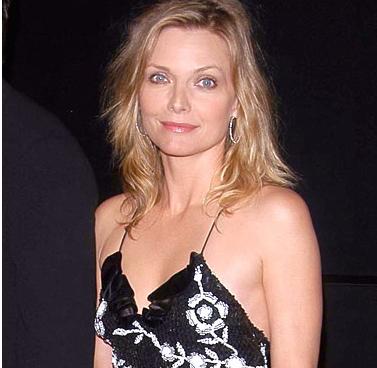 Michelle Pfeiffer
Michelle Pfeiffer
Michelle Pfeiffer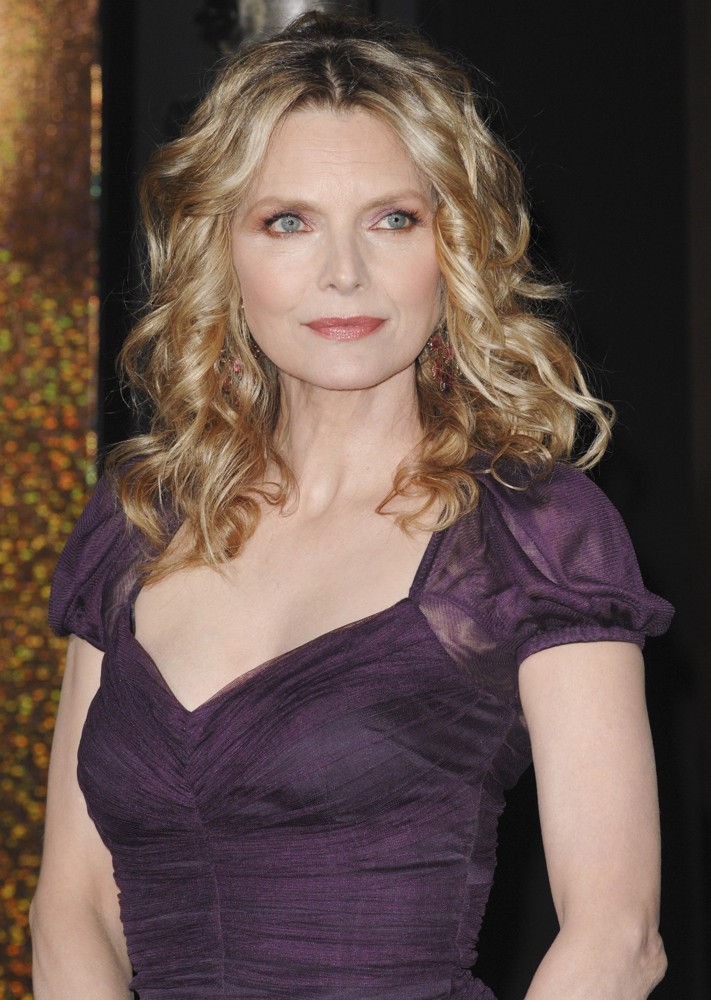 Michelle Pfeiffer
Michelle Pfeiffer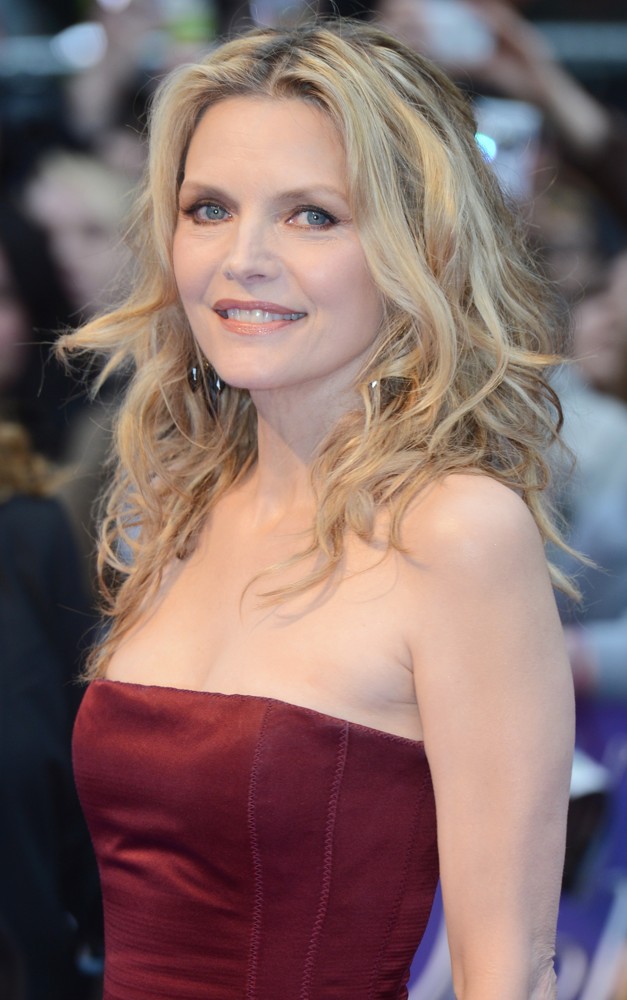 Michelle Pfeiffer
Michelle Pfeiffer